Jessica McMaster, M. Ed., LPC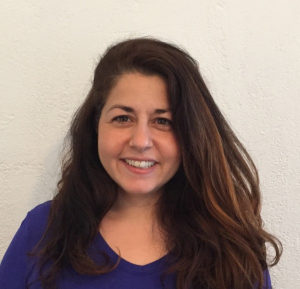 Jessica McMaster
"Know Thyself" is an ancient inscription found on the Temple of Delphi. This two word simple proverb holds such profound wisdom and is a personal favorite of mine. Most people are so often caught up in survival mode that we don't realize we are allowing dysfunctional, harmful patterns from the unexamined mind & heart to take control of our lives. Therapy helps you to slow down and take a conscious look at your life so you can make it your version of a life worth living and that begins with knowing yourself.
I believe in developing a warm, trusting, co-creative therapeutic relationship. My therapeutic aim is to empower individuals, families, and groups to develop their own path and solutions to achieve their life and relationship goals. I believe it is my job to serve as a guide, supporter, sometimes as a mirror, and always as a resource to help individuals examine their lives to find the solutions, reach their life goals, and obtain a happier, peaceful sense of self.
My approach is eclectic and focuses on the goals of the individual, group, or family. I tend to utilize tools from various approaches, some of which include cognitive behavioral, strengths-based, solutions-focused, trauma-informed, transpersonal/self-actualization, family systems (ESFT), and mindfulness.
My unique work and life experiences have given me an ability to view an individual and their family from a more holistic and realistic perspective. These experiences have shaped my therapeutic style and approach. I've been told my style is calming, empathic, down to earth, humorous, insightful, and relatable.
Credentials:
Licensed Professional Counselor, Commonwealth of Pennsylvania, 2017
M. Ed. Counseling Psychology, Temple University, 2007
B.A. Political Science, West Chester University, 2001
Active Professional Associations and Affiliations:
Pennsylvania Counseling Association Membership
Greater Philadelphia Counseling Association Membership
Schedule an appointment with Jessica online or call 267-861-3685, Option 1
Meet Some of Our Other Therapists & Psychologists