Frank Johnson, PhD, MPH, LCSW.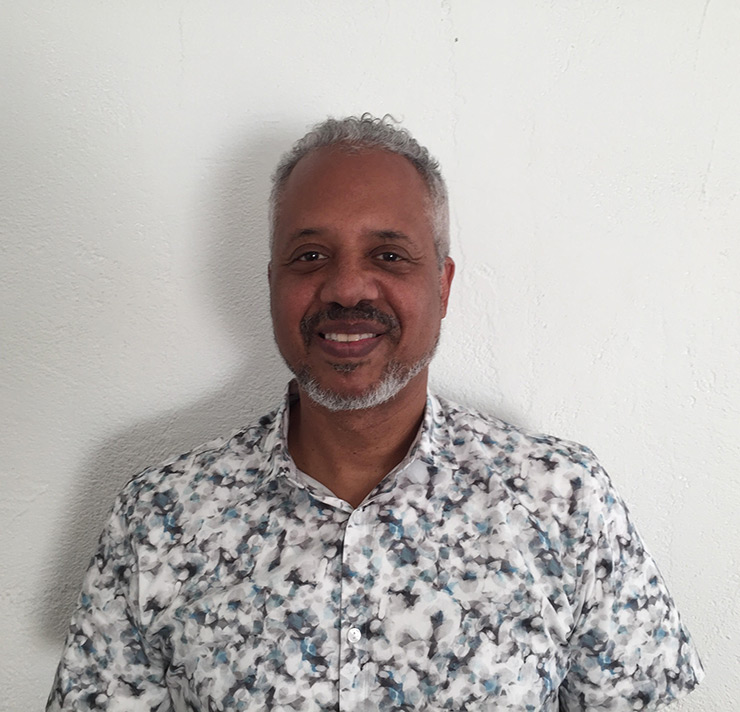 Frank Johnson
We all experience peaks and valleys in this journey called life. Relationships, the loss of a job, health challenges such as a new diagnosis, or the stress of daily living are just some of the difficulties we commonly face. How we make sense of it all and how we respond to ongoing life challenges matters to our well-being.
As humans, we have the capacity to bounce back from disappointments, losses, perceived failures, stress, and traumatic experiences. Sometimes we can get through hard times with ease, other times we can feel stuck and overwhelmed, especially when there is little to no support.
My goal is to engage clients in a therapeutic process that is collaborative, supportive, nonjudgmental, and solutions-oriented in order to develop the additional resiliency needed to better self-manage life's curve balls.
Through the facilitation of individual and group counseling, I have worked with college students, adults and seniors experiencing depression, anxiety, and related mood disorders. There may also be substance use challenges around recovery, or co-occurring chronic health challenges such as diabetes, hypertension, asthma, and chronic pain.
I am skilled in counseling clients to quit smoking; experienced in helping people remain in recovery from substance use; and well-trained in assisting in the management of chronic illness. Some of the groups I have facilitated include grief and loss, chronic disease self-management; diabetes support, chronic pain, and men's health.
I draw from an eclectic mix of evidence-based practices, including cognitive behavioral therapy, acceptance & commitment therapy, solutions-focused therapy, and mindfulness techniques, to help you build both a better awareness of your challenges, and the confidence needed to work toward positive outcomes.
You are the expert on you. As such, we will reflect on actions that have been tried-and-true, brainstorm new ideas, and develop strategies that are transformative and will help you move forward. Does this sound like the right approach for you? If so, I welcome the opportunity to work with you.
Credentials:
Licensed Clinical Social Worker, Pennsylvania
PhD, Cultural Anthropology, Temple University
MPH, Social & Behavioral Sciences, Temple University
MSW, Clinical Social Work, Temple University
BA, Marketing, New York University
Certificate, Cognitive Behavioral Therapy, Bryn Mawr College
Active Professional Associations and Affiliations:
Collaborative Family Health Association
Men's Health Initiative, Board Member
Pennsylvania Society of Clinical Social Work
Schedule an appointment with Frank online or call 267-861-3685, Option 1
Meet Some of Our Other Therapists & Psychologists